The ultimate accessory for the season ahead…
As a stylist one of the great perks of my job is being forewarned of new seasons' trends. So you can imagine my delight when I discovered Gucci's key accessory for Spring/Summer 16 is the Corsage. As many of you will know I designed a corsage for the Maggie Killick Collection in 2014. You'll find video catwalk footage of it here worn on a simple black evening dress. Gucci's catwalk (see below) had models wearing them on waists of dresses, tied at the neck and at the ends of sleeves.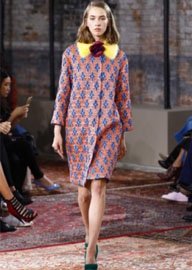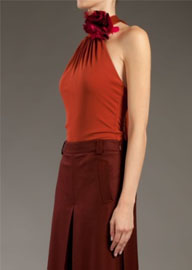 Taking it away from the catwalk to real-life I love to wear mine pinned on:
a simple crew neck jumper for additional interest;
a white fitted vest or t-shirt to give it a fashion edge; or
the lapel of a masculine tuxedo jacket or coat to bring in some contrast and individuality.
Staying true to the collection my corsage is made from Savile Row suiting and currently comes in in black & white pinstripe (fabulous against all black or white), steel grey (gorgeous against all shades of grey and also pale pink), French blue, and merlot (both fantastic neutral colours). At £25 (click here to order) it's the ultimate accessory – just ask Gucci!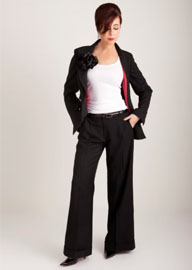 Have a great week-end and feel free to share this post.