The simple pleasure of a great underwear drawer – what does yours look like?
Having just visited the V&A to see Undressed: A Brief History of Underwear (fascinating by the way) I was invited to the unveiling of The Body Studio at Selfridges. The 37,000 sq ft studio promises every possible type of underwear from the practical to the not so(!) and it delivers.
As a stylist I have learned from lingerie experts how important it is to get underwear right. Not only can underwear smooth things down, lift things up, enhance and detract where necessary but most importantly it gives every woman confidence to feel amazing whatever they wear.
Here is just some of the underwear I checked out and consider essential together with some tips and hints on getting underwear right. It may well prompt you to give your underwear drawer an overhaul – I did and boy does it give you a lovely feeling (simple pleasures)!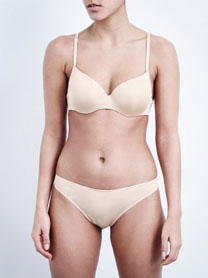 This is a fantastic t-shirt bra which feels so soft against the skin and gives you a seamless appearance under clothing. It also has convertible straps which can be crossed over the back so looks great with racerback or vest-style tops.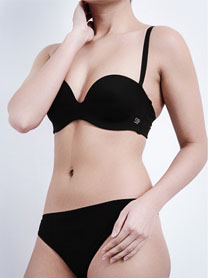 This is one of the best strapless bras I've found. It's by Simone Perele (shown here with straps). It feels sturdy, secure and dips at the front so great for lower-cut tops. It gives you everything you need to feel confident when bearing your shoulders.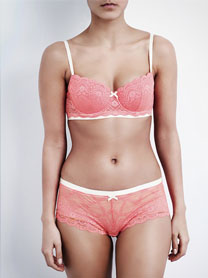 Ok so not the most practical under tight clothing but in my view we all need that really pretty underwear set (several in fact) that just makes us feel beautiful. This set is by Heidi Klum who is known for beautiful feminine styles in stunning colours. Wearing her underwear makes the most casual outfit feel special.
If this has tempted you to treat yourself, remember when underwear shopping:
Bring a white vest top or t-shirt with you and try on with every bra. You'll immediately see what shape it creates and how smooth it will be under clothing;
Never buy a size smaller in shape wear – you may think it'll make you look smaller and give you more shape but in fact it will simply give you bulges and will roll up the body (never a good look)!
Invest in quality brands and look them. I make the effort to wash my delicate, expensive underwear by hand. However I also live in the real world (!) and don't have time to wash all underwear by hand. When machine washing remember to use a lingerie bag, wash on a low temperature and select a short cycle for delicate fabrics.
Take pride in your underwear drawer. Does it need re-organising, de-cluttering, replacing (or all 3)? Why not give it an overhaul? For the record if underwear is grey (and isn't meant to be!); is worn out; the colour has faded; the elastic is going; the under-wires have lost their original shape; it doesn't fit properly or is uncomfortable – it's time to say goodbye to it – you know it makes sense!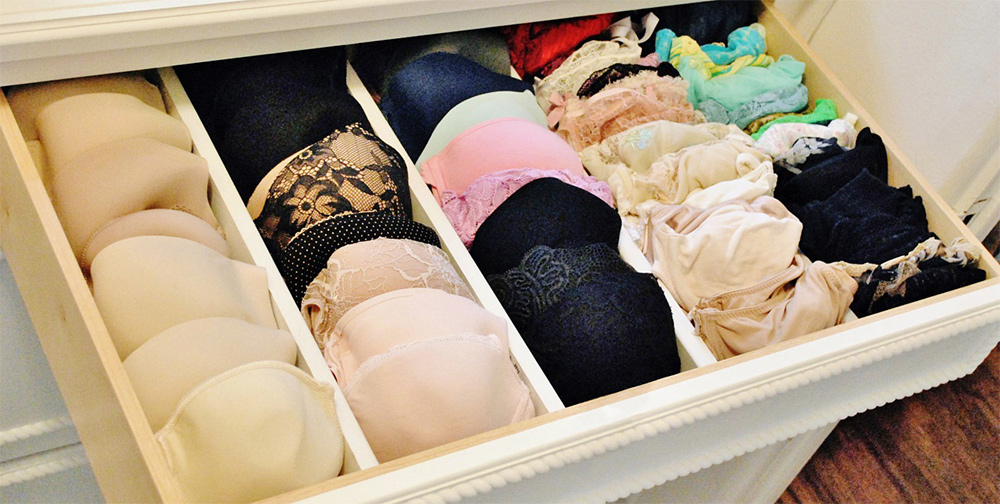 Have a great week-end and feel free to share this post.