So many reasons to choose RED…
As many of you will know I adore the colour red. It's clearly obvious when you look at my brand, my styling and my lips! There are so many reasons for loving it:
From pillar box to orange red – there's a shade to suit everyone;
It makes most women feel more confident and powerful;
It's a great neutral that works beautifully with colours such as grey, camel and pink to name a few;
It makes a statement – whether you go head to toe, or add a splash with shoes or lipstick;
It cheers you up – much as I adore black, when I want to inject some 'happy', red never fails to deliver.
What I didn't know, until recently, is there's a day dedicated to wearing the colour and for a very good cause…
National Wear Red Day is held on the first Friday in February every year to raise awareness about heart disease. This year (Friday 3rd February) marks 15 years since the initial National Wear Red Day, which was first observed to bring attention to the fact that heart disease is the No 1 killer of women, and to raise awareness of women's heart health.
So, with this in mind, what better time to share with you my favourite red pieces (from clothing to accessories to make-up) . Next Friday pop on some red for you, for the Maggie Killick Style brand and most importantly to mark the day.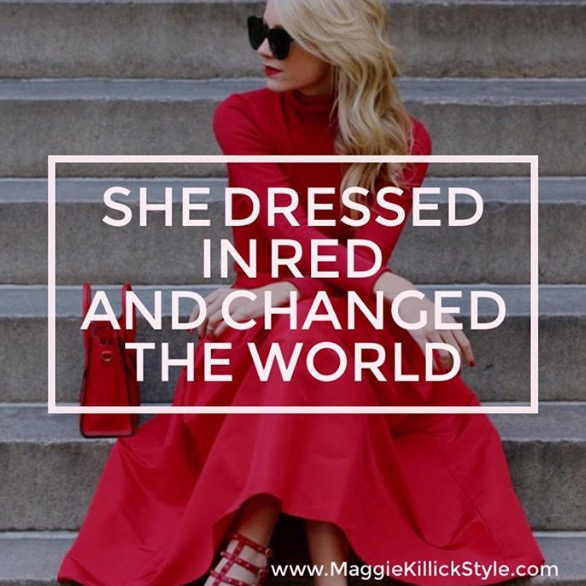 Have a great week-end and feel free to share this post.