The simple white t-shirt I've been searching for….
Whilst I love a white shirt there are times when I want a more casual look and when I do I turn to a great fitting t-shirt. Whistles and Jigsaw are two of my favourite brands when it comes to t-shirts for quality, shape and cut. However, when it comes to the white t-shirt I find it gets more tricky as the majority of ones of I've seen have been too thin, and therefore, see-through. It took a while but Gap came to my rescue. This simple white t-shirt, for me, ticks all the boxes – it looks fabulous, comes in both round and v-neck and feels great (made from 100% cotton) making it just the right thickness. It's also so reasonably priced (£12.95) you can buy several - which obviously I did (in grey marl, white and navy).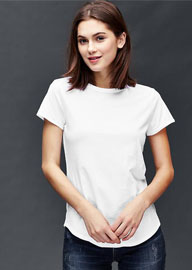 For those of you who own pieces from my Collection – you're in luck – the simple white t-shirt gives a stylish understated look to my cigarette and wide leg trouser suit – and also adds a cool feel to my fabulous high-waisted pencil skirt. If you have yet to purchase from the Collection here are other style suggestions together with some inspiration to prove just how versatile a simple white t-shirt can be, whatever the occasion.
Wear with
blue girlfriend or boyfriend jeans, a suit jacket and strappy flats;
simple 7/8th trouser suit and statement heels;
some cool wide leg trousers, boyfriend cardigan and plimsoles;
a statement skirt (forget saving it for events) , heels and a fitted denim jacket
a pair of rolled up chinos and a leather jacket.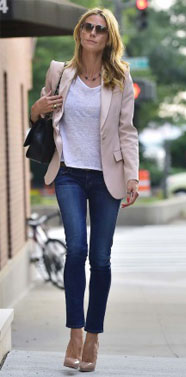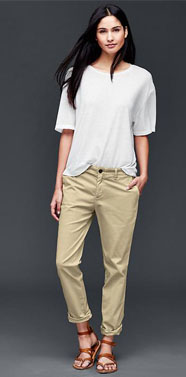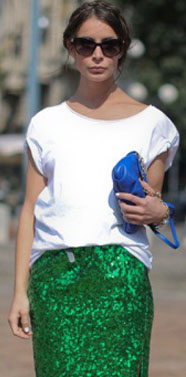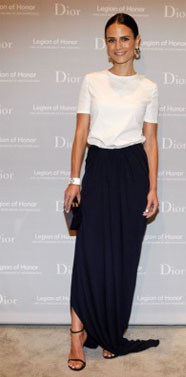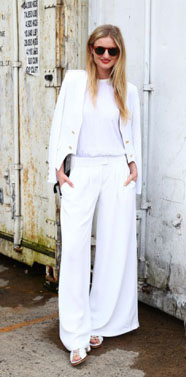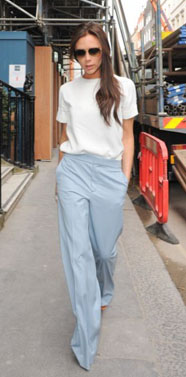 A simple white t-shirt is a key piece for any woman's wardrobe – it's all about finding the right one and I just have!
Have a great week-end and feel free to share this post.