Making colour work for you….
Although I'm known for wearing four key colours: black, grey, white and red – did I mention black? I do understand what colour can do for both your look and your mood. The good news is colour mixing is not rocket-science - it's a skill and like any other skill, it can be learned.
The simplest colour advice I've ever been given is to try wearing just 3 colours per outfit. Black and white are technically shades so you can be more flexible with these. You'll find if you stick with 3 you'll achieve a more stylish, effortless look. So despite it being grey and cold outside let's look at some colour combinations – I hope they inspire you to give one or two a try.
A bright pair of shoes is a great way to add some colour and attitude to an outfit. One of my favourites is a fabulous pair of red shoes with denim.
If you're a fan of pastel shades try keeping to the same colour palette through-out. Add a hint of pattern and texture to give the overall look more interest.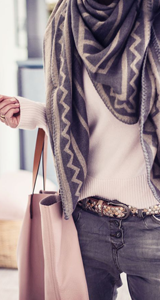 Navy and black is a great combination but often overlooked: very chic, very French and beautiful teamed with tan accessories.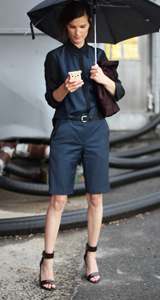 Try experimenting with bold colours – pink an red, turquoise and pink or purple and camel. You may be pleasantly surprised.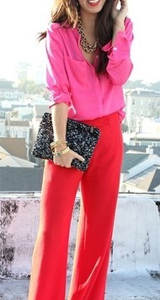 Remember colours such as kahki and plum are great neutral colours and work beautifully with black, white, grey and red.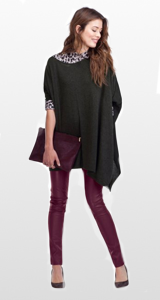 If you're not into clashing spots and stripes, checks and florals (often best left to the fashionistas!) add an incredible accessory to a simple outfit – effortlessly stylish and simple – because life's complicated enough!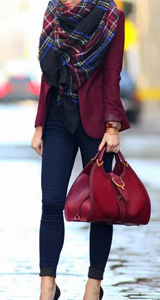 Have a great week-end and do feel free to share this post.