It's all about what you're wearing underneath…
The start to looking and feeling good about your body begins with the right underwear. I'm delighted to say I've transformed clients' figures by finding them the right style, fit and brand that works for them. For this reason my personal shopping experience always begins with an underwear consultation by an expert bra fitter. During these consultations I can honestly say every single one of my clients has gone up at least one cup size and gone down several back sizes. Occasionally clients are delighted to increase their bust size but the majority are shocked and a little depressed that their new bras look so large. That is until they look in the mirror and see the incredible difference it makes.
The correct bra will make a large bust look smaller, more pert and will give you a more defined shape. Suddenly you no longer have a bust hovering just above your waist and you have more length in your torso. A world of new clothing choices now becomes available. You can wear a great shirt without gaping at the bust; a beautiful high-waisted skirt because your waist is now defined; or a stunning fitted dress without bulging at the back. All it takes is one fitting.
I believe now is the perfect time of year to give your underwear drawer an overhaul to make way for beautiful new lingerie gifts that make you feel fabulous.
Just remember:
Get fitted for every bra you buy (even if the style is the same). Bentalls, Fenwicks, Selfridges and John Lewis offer a great bra fitting service;
Never worry about the size of your bra – it's how it makes you look and feel that's important;
Think about what look you want from your bra: If you want cleavage – opt for a plunge bra; if you want a completely natural look you need a full cupped bra. Seek the advice of your bra fitter – it's what she's there for.
Always wear matching underwear – you know it makes sense!
A final word on support…
When it comes to support underwear I totally understand the need. We all want that smooth sleek feeling that hides any lumps and bumps. What I don't understand is the need for uncomfortable beige shorts that will, quite frankly, make the most stunning woman feel unattractive. Thankfully the lingerie brands are seeing the light and one of my favourites Triumph has come up with their sensation shapewear collection. The look is stunning, the feel is gorgeous against your skin and you'll still get the support you need. Here is a small selection of my favourites from this range. See – who needs beige?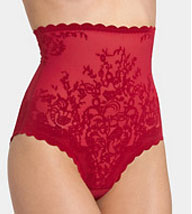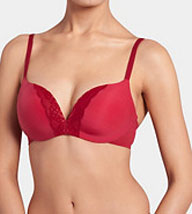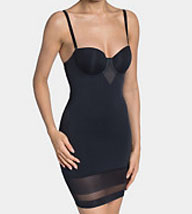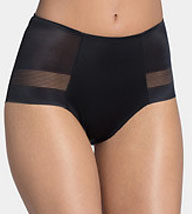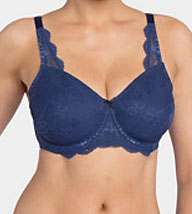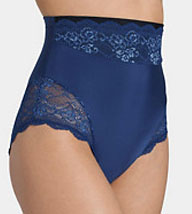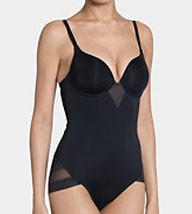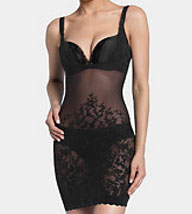 Have a great week-end and feel free to share this post.