Finding your Personal Style
This week I was invited to speak at a Corporate Women's event. The women were bright, interesting and inspiring and we had a fabulous afternoon discussing personal style. One of the questions I was asked was: Is a sense of style learned, or instinctive? In my opinion every woman can create a personal style but it may not necessarily come to you unless you pay attention to it. It takes a mixture of effort, confidence and knowing what makes you feel good. So rather than following a bunch of style rules (you know what I think about too many rules!) here are just a few guidelines on how to find your own style: one that suits you and makes you feel great every day.
When you read books, magazines, newspapers - tear out images that resonate with you, whether they are outfits, fabulous colour combinations or textiles – anything that you love the look of – even if you're not sure why. Keep them in a folder, use Pinterest, or (if you're old school like me) paste them in a style book. As you continue to add to this you'll get a much clearer sense of what your style is.
Is there someone whose style you admire? It's a question I often ask my clients at our first consultation. Don't worry that the person may not resemble you or your figure - the question is: Why does her style resonate with you? Is it that her look is simple and minimal; soft and pretty; or quirky and eclectic – the important bit is finding out why you love it.
The more you know, the easier it will be to create your personal style. Ask yourself: What proportions flatter you? What fabrics and colours do you love? What pieces in your wardrobe are your favourite in terms of how they make you feel?
Personal style won't just happen on its own. Take some time to find your style – it'll be time well spent. Life's too short to feel drab and uninspired by your wardrobe. Find out what makes you feel fabulous and what puts a smile on your face every time you wear it. That's when you know you've found your personal style.
Here are just 3 style icons of mine (Audrey Hepburn, Jenna Lyons and Olivia Palermo). All of whom continue to inspire me.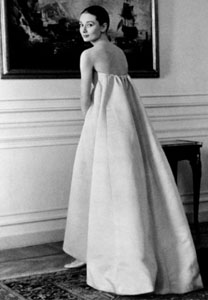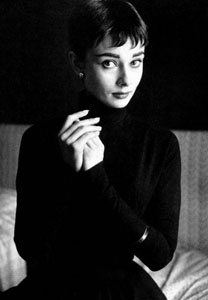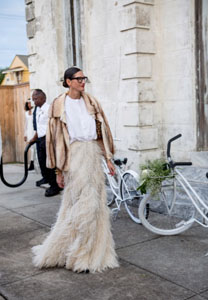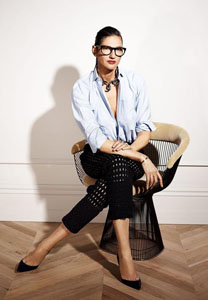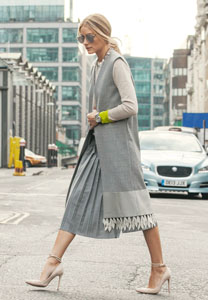 Here's to finding yours! If you need some help do get in touch – it's one of the great pleasures of my job.
Have a great week-end and feel free to share this post.