BRING ON THE COLOUR-BLOCKING
Whilst it may still be warm and humid outside – I've moved on! Autumn/Winter trends are hitting the stores and one of my favourites for the season is colour-blocking. Head-to-toe colour dominated the catwalks. Valentino's first 7 looks were all black whilst other designers such as Emilia Wickstead went with more candyfloss colours - a tricky one to carry off in the real world.
With Maggie Killick Style being less about 'high fashion' and more about 'effortless style' here's my take on the most stylish and realistic ways to wear the trend together with advice to guide you in the right direction.
How to wear the trend:
Choose a colour you know looks great on you. There are beautiful colours out there this season ranging from: olive green; teal to midnight blue; lilac to rich purple; scarlet to merlot; camel to chocolate and varying shades of grey. Trust me, you'll be spoilt for choice.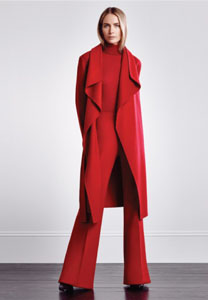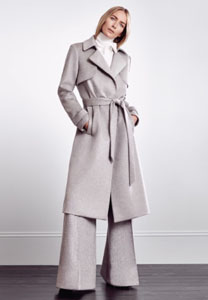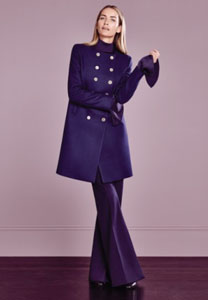 Choose separates that will look great worn together but are equally versatile with the rest of your wardrobe. The most effective way to perfect stylish dressing is to ensure you have a wardrobe of key pieces that create new and interesting looks.
If wearing the trend head-to-toe seems too bold then mix textures (eg. silk, knit, leather, fur) and/or shades of the same colour. Here are 3 examples (from Hobbs and Reiss) that work beautifully.
If you're a big fan of all black as a block colour why not try adding a fabulous sleeveless waistcoat to your favourite black pieces. Massimo Dutti's version below is effortlessly stylish styled with trousers, simple dress or more casually - the perfect wardrobe staple.
Have a great week-end and feel free to share this post.