Breaking up for Summer
As the style post takes a short break for summer (returning 11th September ) I wanted to leave you with 3 things : inspiration; a reminder and a thank you.
The inspiration
This week sees the release of a film called Iris. Iris Apfel is flamboyant, feisty and fabulous and just happens to be 93 years old. More than a fashion film, the documentary is a story about creativity and how, even at Iris' advanced age, a soaring free spirit continues to inspire. She is a great reminder to all of us that dressing, and indeed life, is nothing but an experiment.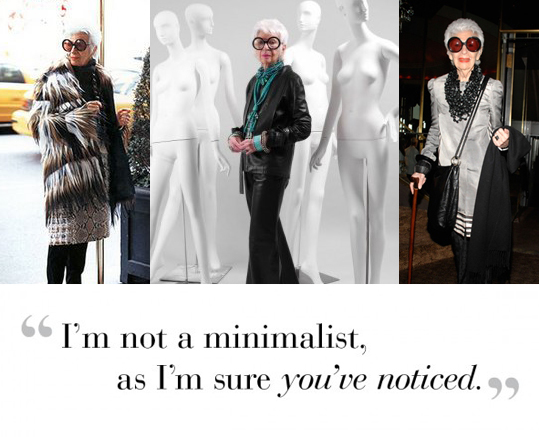 The reminder
I know the summer holidays are just upon us but now is a great time to book your Autumn/Winter Personal Shopping experience. It's all about achieving a stunning winter wardrobe that will give you versatility, value and effortless style. To find out more click here for a free consultation. We can grab a coffee or glass of wine (whichever suits) and take things from there.
The Thank you
Last but not least a huge thank you for your continued support with, not just the Style Post, but the clothing line, the style services – yes - all things Maggie Killick Style. The Style Post began in January with the aim to inspire you to try new looks, enjoy what you wear and above all encourage you to feel good about your own unique style. Many of you have been kind enough to send me feedback; share the post with friends and colleagues; and experiment with new looks. I'm truly delighted. This break is a great opportunity for me to find out what future posts you would like so please do let me know.
Have an amazing summer and I will be back in September to update you on key looks for Autumn/Winter that will make you look and feel incredible.
Enjoy your holidays – feel free to share this post