Breaking some style rules
Firstly, thank you so much for all your responses to my first Style Post. Many of you asked for "rules" to follow which got me thinking about breaking some!
There are so many magazines and style books dictating what you should/shouldn't wear at a particular age, event or time of year. Whilst I understand guidelines can be useful (which I'll share in future posts) remember style should be individual: it should put a smile on your face and, above all, should allow you to break a few rules. One great way to achieve this, and remain stylish, is to mix textures and materials.
Why not take a look at the more dressy pieces in your wardrobe and try teaming with more causal ones to give them a new lease of life. After all, life's too short to save things for best. Here are some ideas to give you inspiration.
a fitted jumper with a statement skirt;
a denim jacket with a silk evening dress;
a sequin or leather skirt with a cotton shirt
a diamond necklace with a white t-shirt or denim shirt
a pair of strappy evening shoes with distressed jeans and chunky knit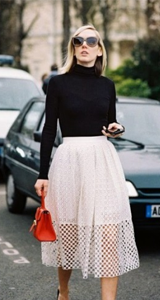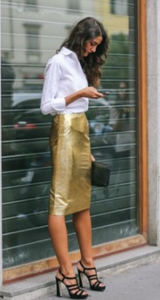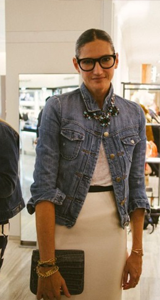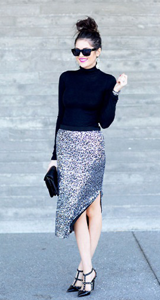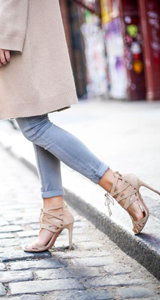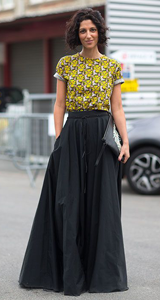 Have a great week-end and do feel free to share this post.