The ultimate accessory for your winter wardrobe….
As many of you know I'm a real fan of Autumn/Winter: oversized knitwear, long suede boots, fabulous coat – job done! In preparation for winter I tend to buy early to avoid disappointment. Very often, if I really love something, I will buy in advance for my clients too. Luckily I know what they'll love and they trust me to purchase on their behalf.
This season I managed to stock up on a beautiful accessory I cannot wait to wear (and share with you) – a faux fur collar. I researched many brands on the high street and found them to either look or feel cheap (or both) - never a good look! Then, to my delight I came across this stunning version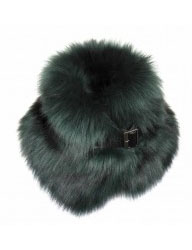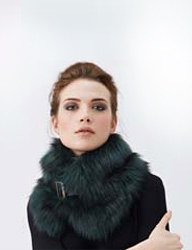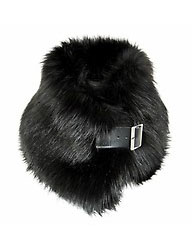 This beautiful collar is stylish, looks incredible (just like real fur without the guilt!) and feels so luxurious and "cosy" – not a word often associated with style! It also has a unique edginess with its leather buckle detail. And did I mention the cost? My clients couldn't believe the price – just £60.00. It is such a versatile addition to any wardrobe. I plan on wearing mine with a leather jacket; with an oversized knit (when it's not cold enough for a coat); a sleeveless waistcoat; or one of my many coats.
This particular version resonates strongly with my brand because it is made by a family business that stands for British quality and manufacturing Helen Moore. They supply mainly to independent fashion boutiques and I'm delighted to say they now supply to Maggie Killick Style.
If you would like to try one of these collars or purchase as a gift for someone (well Christmas is around the corner after all) simply click here – letting me know which colour you are interested in: spruce green or ebony black. Obviously I needed both in my life (well - it's all part of the job)!
Have a great week-end and feel free to share this post.